The Rise of Sivagami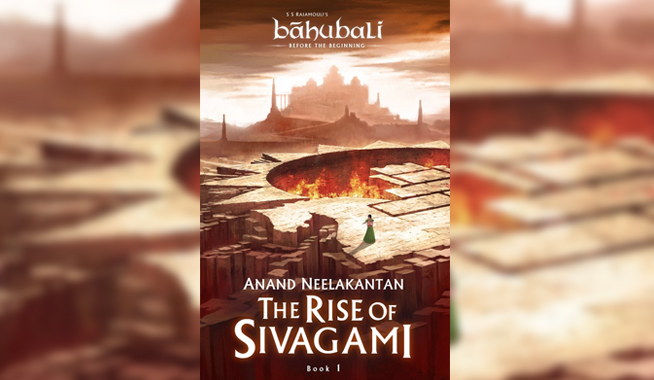 This is the first Anand Neelakanthan book in my 'Read' shelves in GoodReads now. I devoured the book, all in three days. Having watched the Bahubali movies, I was intrigued about the book. I had received this book with the author's signature in 2018 May, as a gift token, from Blogchatter, for volunteering in their writing festival. Since then, didn't really get a chance to read it. I returned home to Bhubaneswar last week, from Mumbai. So, during the self-imposed home quarantine I had awesome time reading this about 500 page kinda thriller. I would just sit in the balcony in the morning breeze (the weather here is really good these days, cloudy but it doesn't rain) with my cup of black pepper chai and Marie biscuits and keep reading to my fill. Best time ever, since months.
Sivagami is 17 year old who has grown in her father's friend's home, after her father was given the capital punishment, in quite a brutal way, for treachery, when she was five. She is filled with unanswered questions and a fire of revenge towards the Maharaja of the kingdom of Mahismathi. She discovers a manuscript in a forgotten language, her father had hidden it securely in their home, a probable answer to her questions. Royal orphanage doesn't treat her well, she is bullied yet she stands defiantly. Meanwhile Kattappa questions his dharma and what is right of him to do- considering a life of slavery to Prince Bijjala as his destiny. A few corrupt officials conspire against the king, to take advantage of the state secret for their individual prosperity. And a forest tribe, the natives of the land, gear up for a strife off on the auspicious day of Mahamakam, with an aim to destroy the city, especially the higher ups those who deplete the land of its resources. A few subtle love stories continue in the backdrop of these important events. The story end in a cliffhanger, I must warn you. It's a trilogy and the next book is due for publication and release by December 2020.
Apart from the large sprawling world of Mahismathi that it encompasses, the dramatic feel of a classic being created, the book is like a study for storytelling. A study of character sketch. Some of the characters are so memorable- Sivagami, Skandadasa, Kattappa, and so many more. The way the author deftly connects three to four separate occurrences and tracks of the story to produce one single piece is something to learn for those aspiring to pen tales. The novel has all the ingredients of a mega blockbuster – an engaging tale of revenge, old world charm of kingdoms and dynasties, a conspiracy brewing, thirst for power and knowledge, secrecy and suspicion, and a collusion of morale. Watching this tale on the big screen would be entertaining.
Would give a 4/5 stars to this phenomenal storytelling.